Fluffy Oat Pancakes: A Perfect Breakfast Treat
Experience the ultimate fluffy indulgence with these oat hotcakes. Each bite is a delightful combination of softness and wholesome flavors, making them a perfect choice for a comforting breakfast or brunch. Whether topped with a crunchy sprinkle of granola, a spoonful of stewed apples, a dollop of creamy hazelnut vanilla yogurt, a drizzle of indulgent peanut butter sauce, or a generous pour of sweet maple syrup, these fluffy oat hotcakes are sure to satisfy your cravings and leave you craving for more.
Whether it's an Australian tradition or a shared experience, there's something special about the unique taste and texture they offer. Join me in recreating this beloved breakfast classic and savoring the warm memories it brings.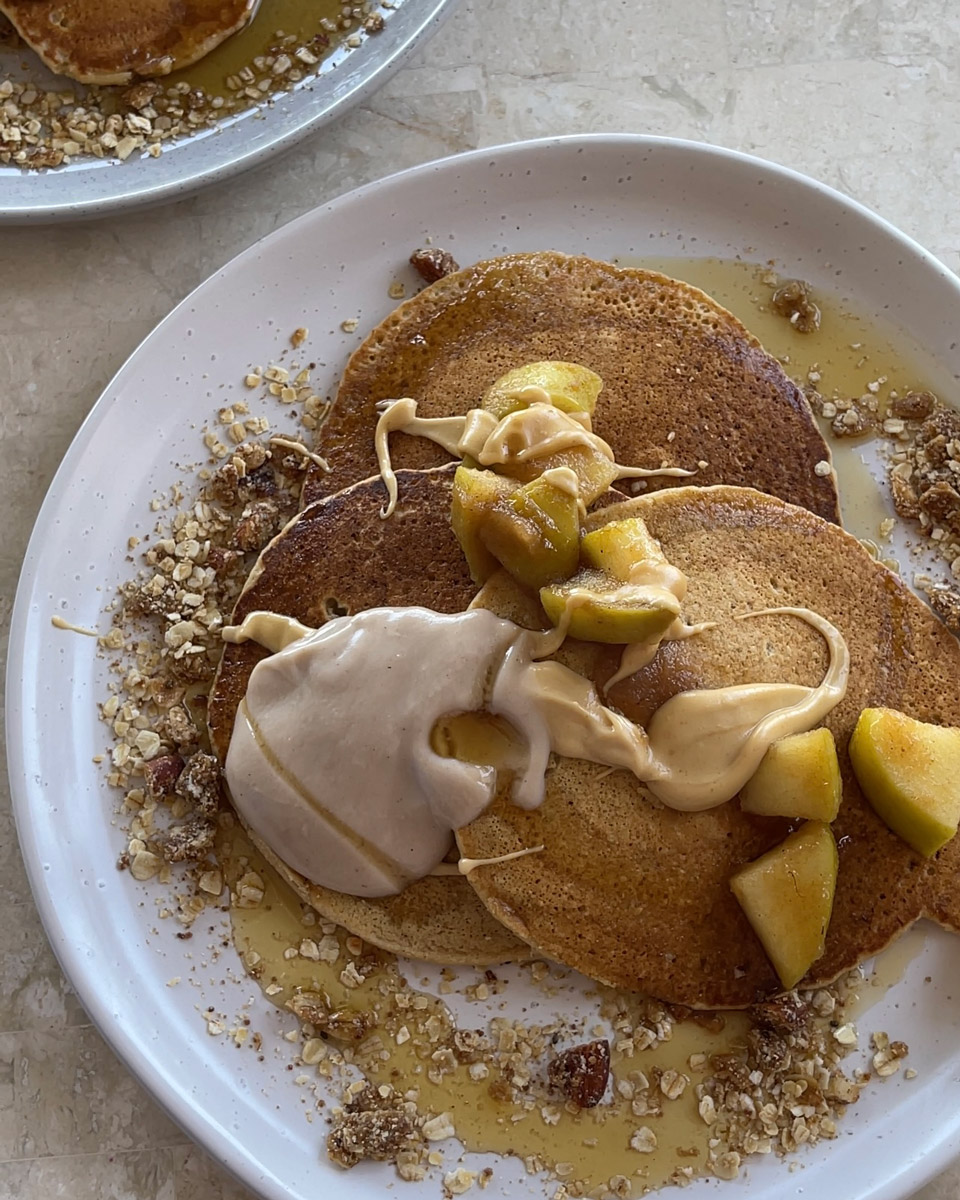 Serves 6 pancakes | GF DF RSF
Ingredients:

1 1/2 cups oat flour
1 tbsp cornstarch
1 tsp baking powder
1 tbsp coconut sugar
Pinch of sea salt
1 egg
3 tbsp coconut oil
1 1/4 cups oat milk
Toppings:

Granola
Stewed apples
Hazelnut vanilla yoghurt
Peanut butter sauce
Maple syrup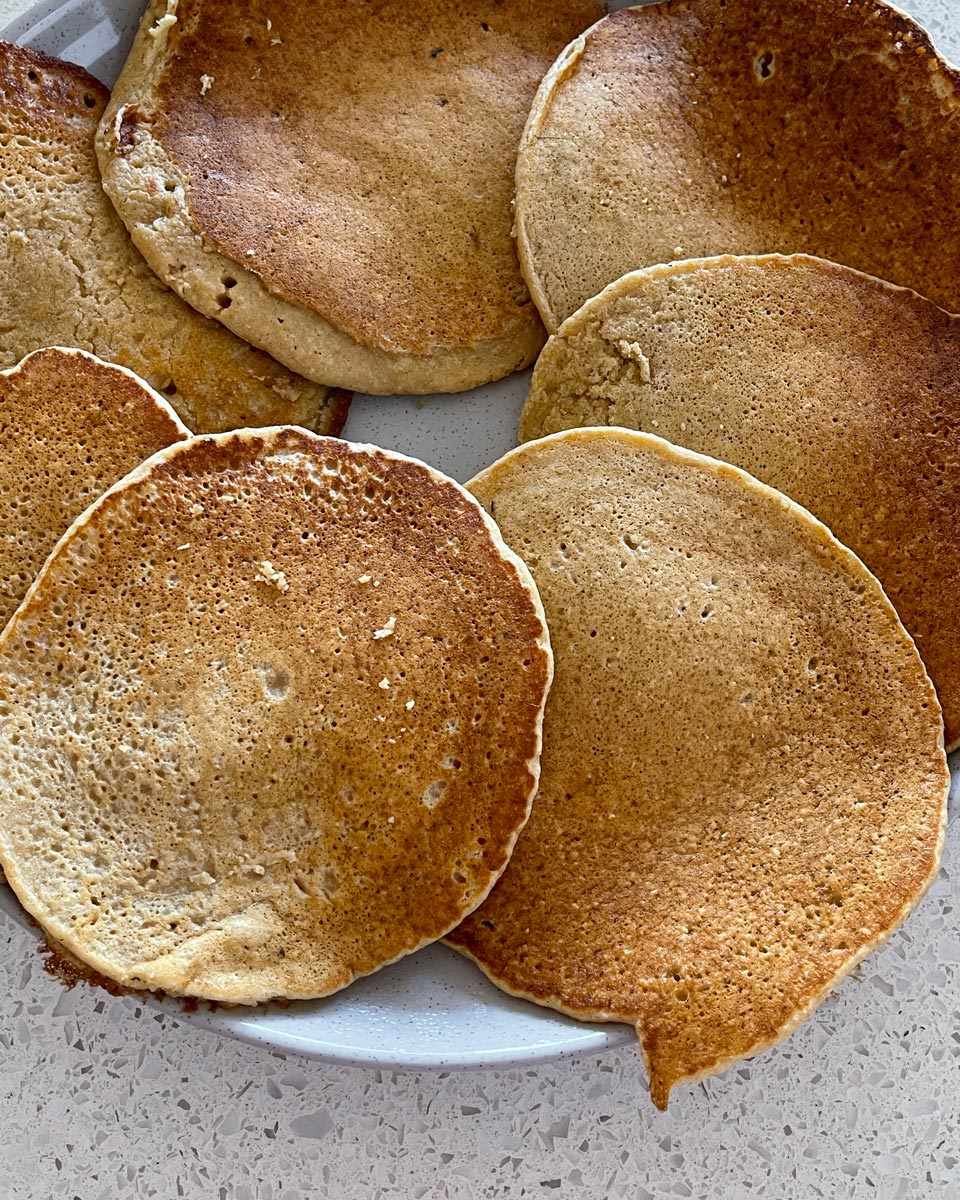 Method:

In a bowl, combine the dry ingredients, then add the wet ingredients and mix well.
Allow the batter to sit for a few minutes until it thickens slightly.
Heat an oiled fry pan (or BBQ) and scoop out the batter to form pancakes.
Once the pancakes start to bubble, flip them and cook the other side.
Repeat with the remaining batter.
Top the hotcakes with granola, stewed apples, hazelnut vanilla yoghurt, peanut butter sauce, and drizzle with maple syrup.
Serve and enjoy a delicious stack of Oat Hotcakes.
Save it on instagram here
Oat Hotcakes
Ingredients
1 1/2 cups oat flour

1 tbsp cornstarch

1 tsp baking powder

1 tbsp coconut sugar

Pinch sea salt

1 egg

3 tbsp coconut oil

1 1/4 cups oat milk

Toppings:

Granola

Stewed apples

Hazelnut vanilla yoghurt

Peanut butter sauce

Maple syrup
Directions
Mix the dry ingredients, add the wet, and mix well
Sit for a few minutes until the batter becomes slightly thicker
Heat an oiled fry pan (or BBQ in my case) and scoop out the batter
Once bubbled, flip and repeat with the remaining batter
Add toppings and enjoy!
Elevate your breakfast experience with these fluffy Oat Hotcakes. The combination of wholesome ingredients and delightful toppings creates a truly satisfying meal. Whether it's the nostalgic BBQ cooking method or the delectable flavors, this recipe will surely become a cherished tradition in your breakfast routine. Treat yourself to a stack of hotcakes and start your day on a scrumptious note.