Edamame & Mint Avocado Toast – A Fresh and Flavorful Breakfast Delight
Not having a fridge yet has its perks. It pushes me to explore local restaurants and encourages me to create dishes using only fresh ingredients. That's how I stumbled upon this delightful breakfast creation. By combining the vibrant flavors of edamame and wasabi with creamy avocado, this Edamame & Mint Avocado Toast brings a refreshing Asian-inspired twist to your morning routine.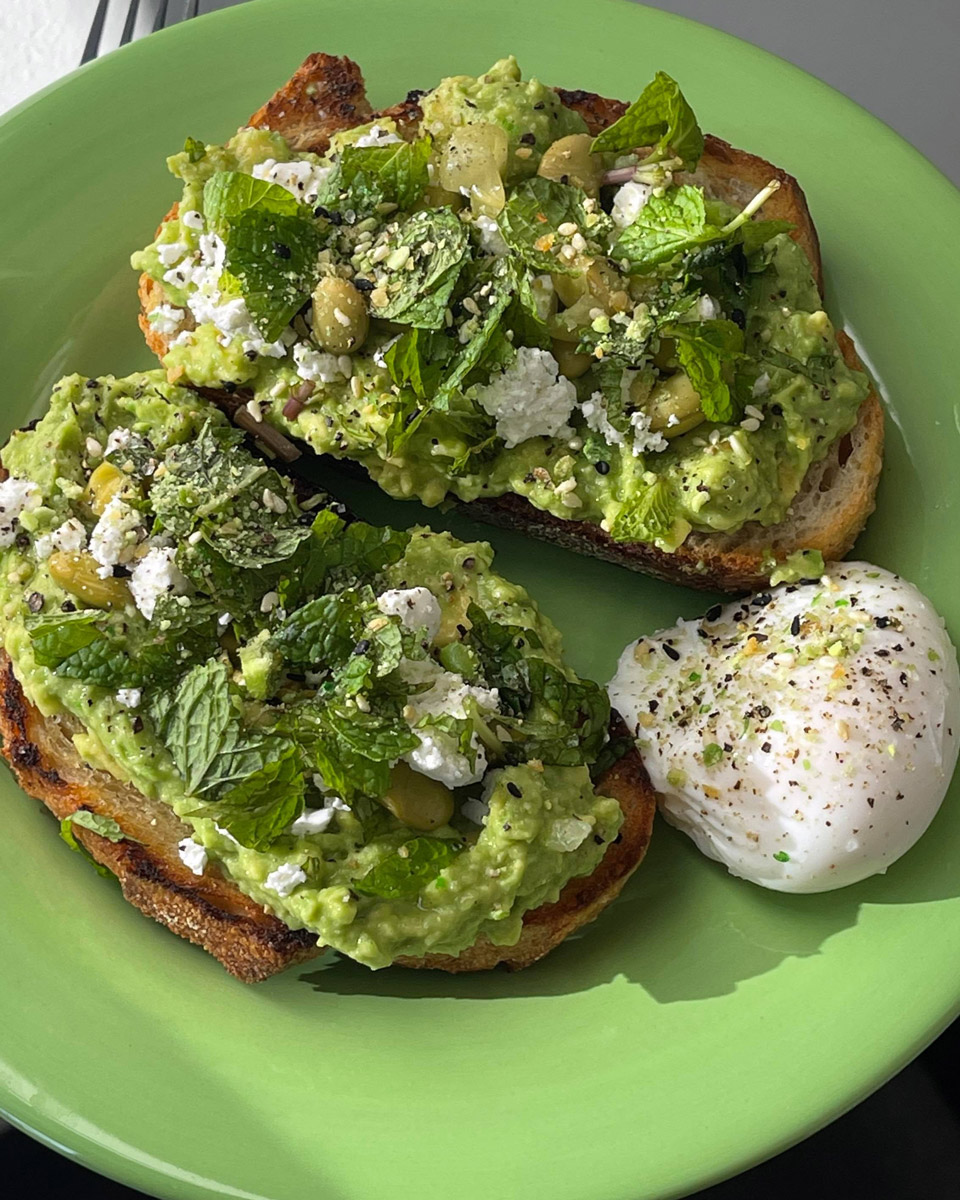 Serves 1 | DF RSF
Dairy Free, Refined Sugar-Free
Ingredients:
2 slices of sourdough bread
1 egg
Avocado
Lime
Edamame
Fresh mint leaves
Feta cheese
Wasabi pea furikake
Salt & pepper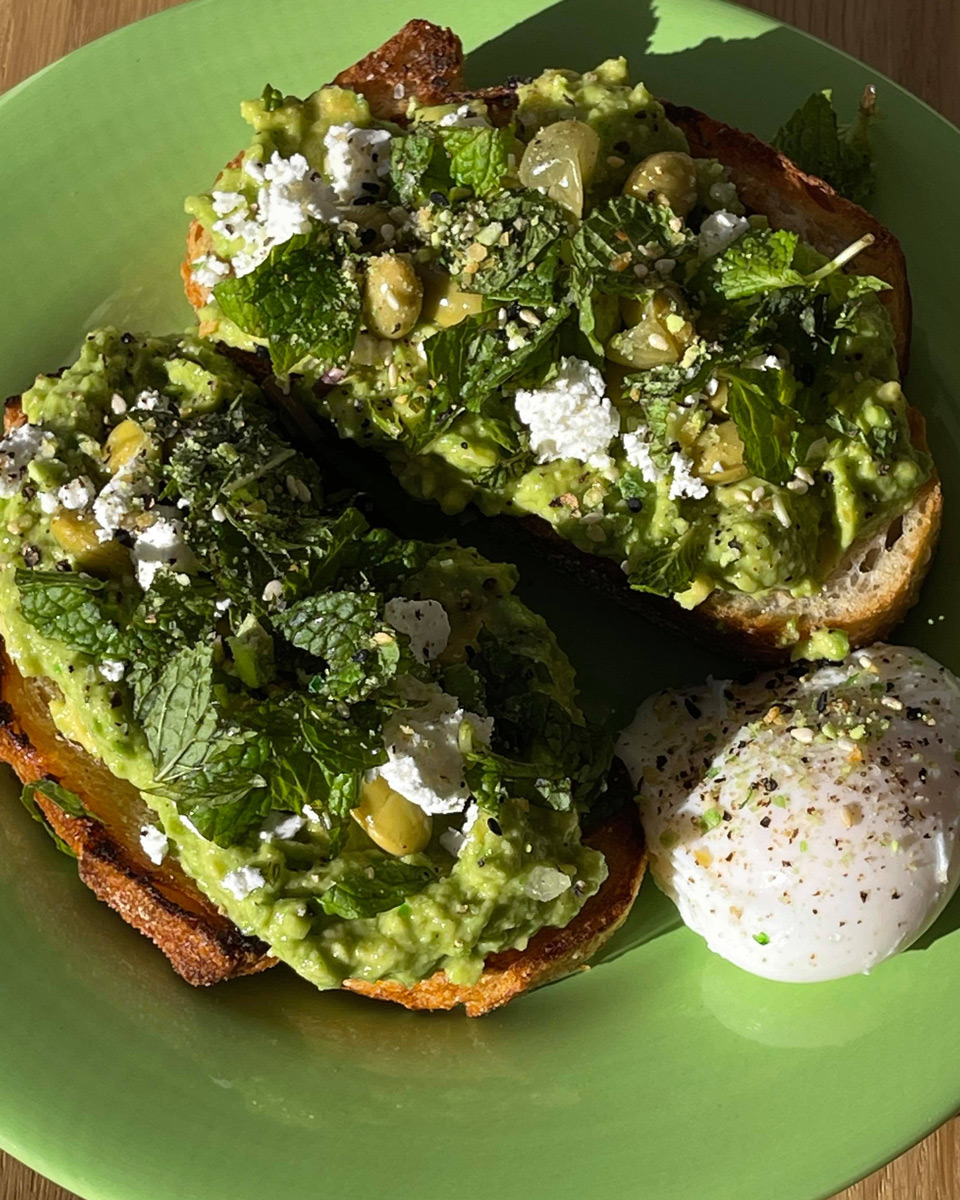 Method:
Bring a pot of water to a boil and add a splash of vinegar.
Crack an egg into a small dish and carefully slide it into the pot of boiling water.
Cook the egg for approximately 3 1/2 minutes, then remove it from the pot and transfer it to an ice bath to stop the cooking process.
Slice the sourdough bread and toast it to your desired level of crispness.
In a bowl, mash the avocado and squeeze in some lime juice. Mix in crumbled feta cheese and spread the avocado mixture generously onto the toasted sourdough slices.
Sprinkle the edamame beans and fresh mint leaves over the avocado spread.
Gently place the poached egg on top of the toast, allowing the creamy yolk to enrich the flavors.
Finish it off with a sprinkle of wasabi pea furikake for a touch of heat and texture. Season with salt and pepper to taste.
Serve your Edamame & Mint Avocado Toast as a vibrant and satisfying breakfast option.

Save on instagram here
Save on pinterest here
Learn how to poach eggs here
Edamame & Mint Avocado Toast
Ingredients
2 slices sourdough

1 egg

Avocado

Lime

Edamame

Mint

Feta

Wasabi pea furikake

Salt & pepper
Directions
Boil a pot of water with a splash of vinegar
In a small dish crack an egg and add it to the pot
Cook for 3 1/2 minutes and set aside in an ice bath
Slice sourdough and toast
In a bowl smash avocado and lime together, mix in the feta, and scoop on to toast
op with edamame, mint, poached egg, and sprinkle with wasabi seasoning, salt & pepper
Start your day with a burst of fresh flavours by enjoying a plate of Edamame & Mint Avocado Toast. This Asian-inspired twist on the classic avocado toast combines creamy avocado, tangy lime, vibrant edamame, and refreshing mint leaves, resulting in a delightful breakfast experience. The poached egg adds a velvety texture and a satisfying richness to each bite. With the added touch of wasabi pea furikake, this toast delivers a subtle heat and crunchy element. Embrace the simplicity and vibrant goodness of this recipe, and let this toast become your go-to breakfast option.