Moving house has been super exciting but also at times stressful. Every day I have been implementing little pockets of peace in our apartment. Basically, small organised areas that I can getaway to to feel like my life is in order.
One thing that has been the most challenging for me is that we're still yet to find a new fridge for our place. This means lots of takeout, but I think I'm going to have to start getting more experimental with what I have.
A simple home cooked meal without the need of a fridge is porridge. This is the og of my experimental porridge flavours and one of my all time favourite staples.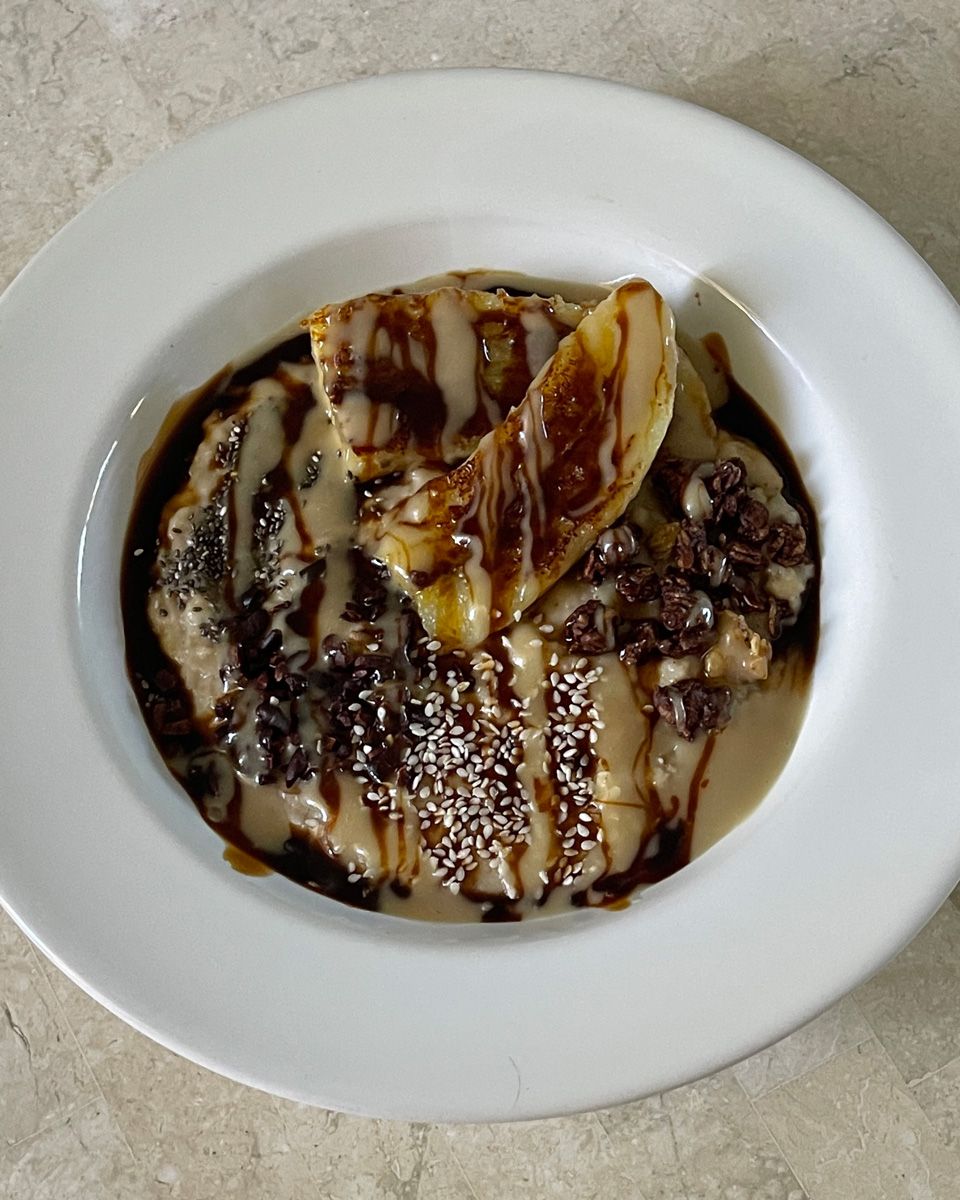 Serves 1 | V DF RSF
Ingredients:
Porridge:
1/3 cup rolled oats
2/3 cup oat milk
3/4 cup water
1 tsp vanilla extract
Pinch of sea salt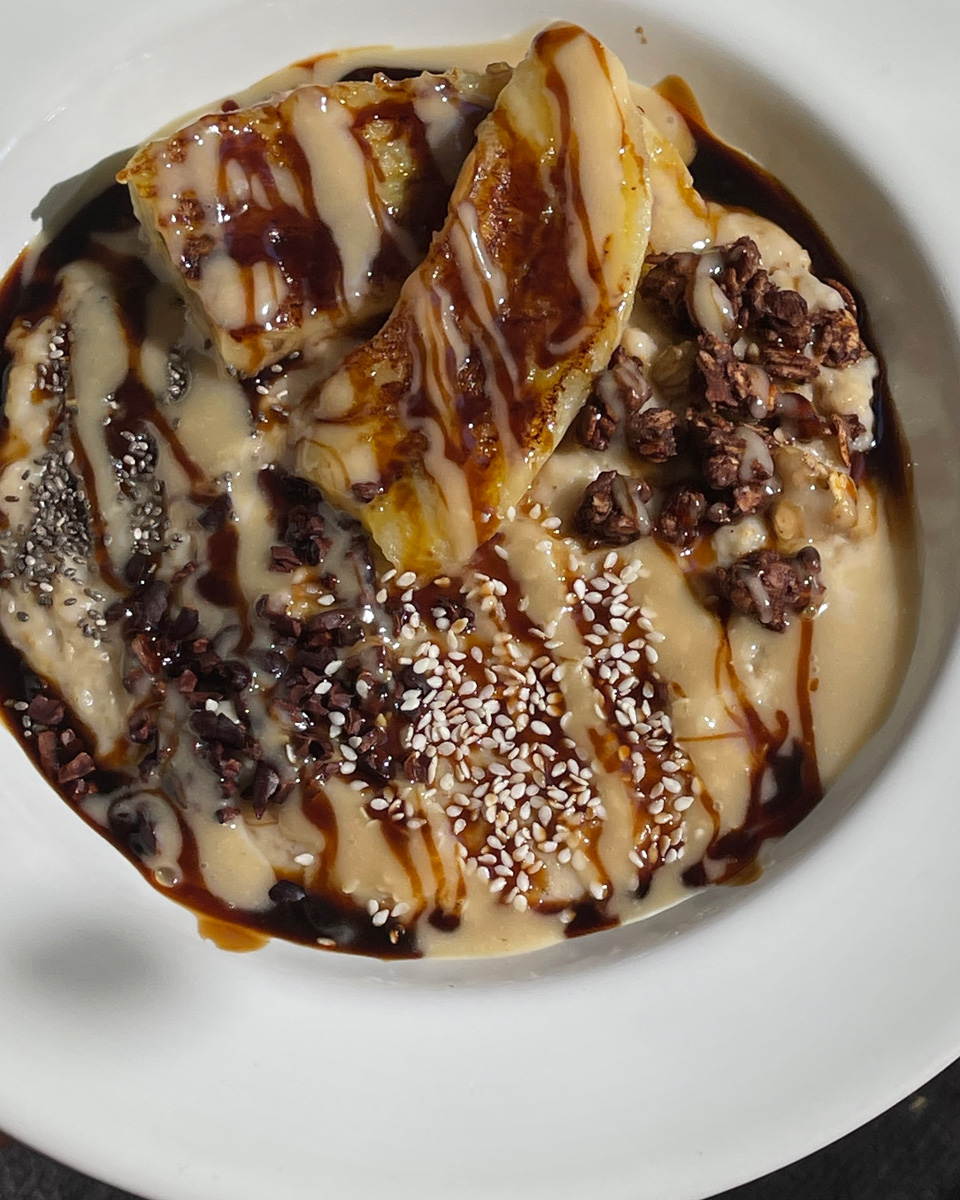 Toppings:
Bananas
Date syrup
Tahini
Sesame seeds
Chia seeds
Cacao nibs
Chocolate granola
Method:
1. Add the porridge ingredients together in a pot and add other ingredients. Cook for a min of 15 mins, slowly add water to the oats over the cooking time
2. Test the oats, wait until they are soft, when the oats are just starting to form again, serve into a bowl
3. Pan fry bananas with a little bit of coconut oil and too porridge with other toppings
Date & Tahini Porridge
Ingredients
1/3 cup rolled oats

2/3 cup oat milk

3/4 cup water

1 tsp vanilla extract

Pinch of sea salt
Directions
Add the porridge ingredients together in a pot and add other ingredients. Cook for a min of 15 mins, slowly add water to the oats over the cooking time
Test the oats, wait until they are soft, when the oats are just starting to form again, serve into a bowl
Pan fry bananas with a little bit of coconut oil and too porridge with other toppings