Homemade Healthy Baked Smiley Fries Recipe
Indulge in a burst of nostalgia with these homemade Healthy Baked Smiley Fries. The classic smiley face shape takes us back to our childhood, and now you can relive those moments with a healthier twist. This recipe captures the crispy yet tender texture you love while being gluten-free and refined sugar-free. Get ready to create smiles on your plate and in your heart with these delightful fries. It's the yummiest snack that's a crowd-pleaser.
The og smileys brought back so many memories of eating them as a kid, and I just had to make my own version.
Recipe as requested ❤️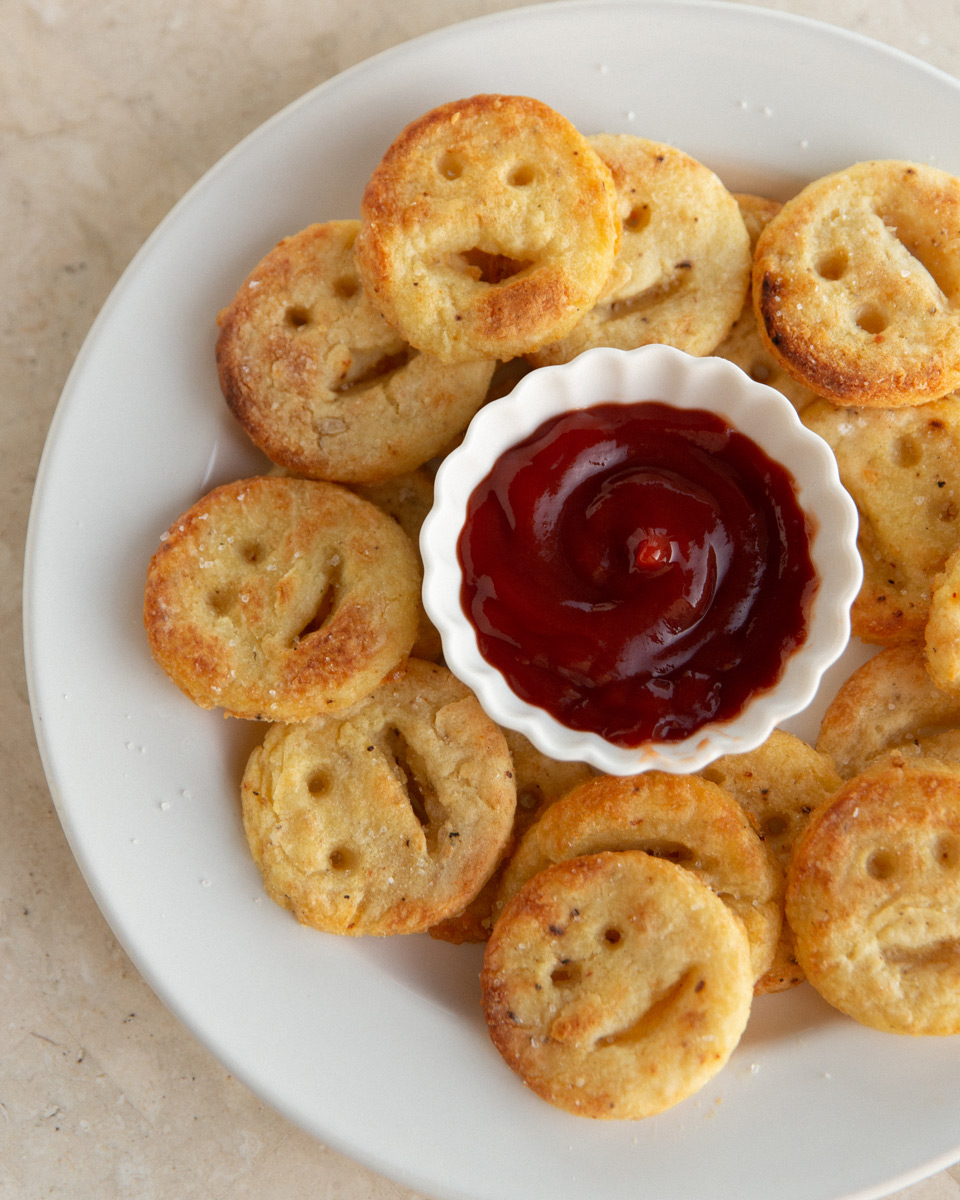 Serves 25 fries | GF RSF
Gluten-Free, Refined Sugar-Free

Ingredients:

2 cups mashed potato
2 tbsp cornstarch
2 tbsp almond meal
1/2 tsp sea salt
1/4 tsp cracked pepper
Pinch of paprika
1 tbsp parmesan cheese (optional)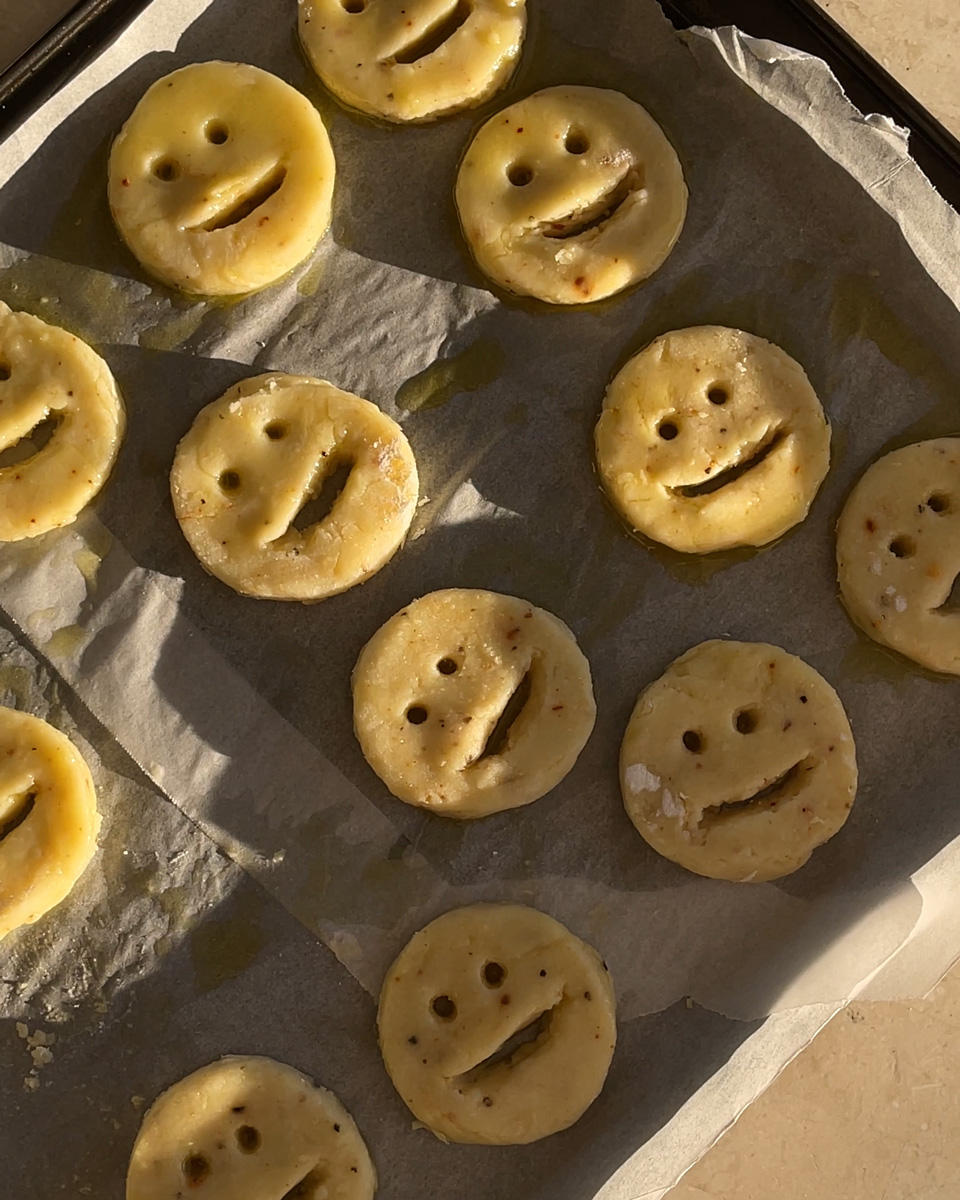 Toppings:

Olive oil
Sea salt
Ketchup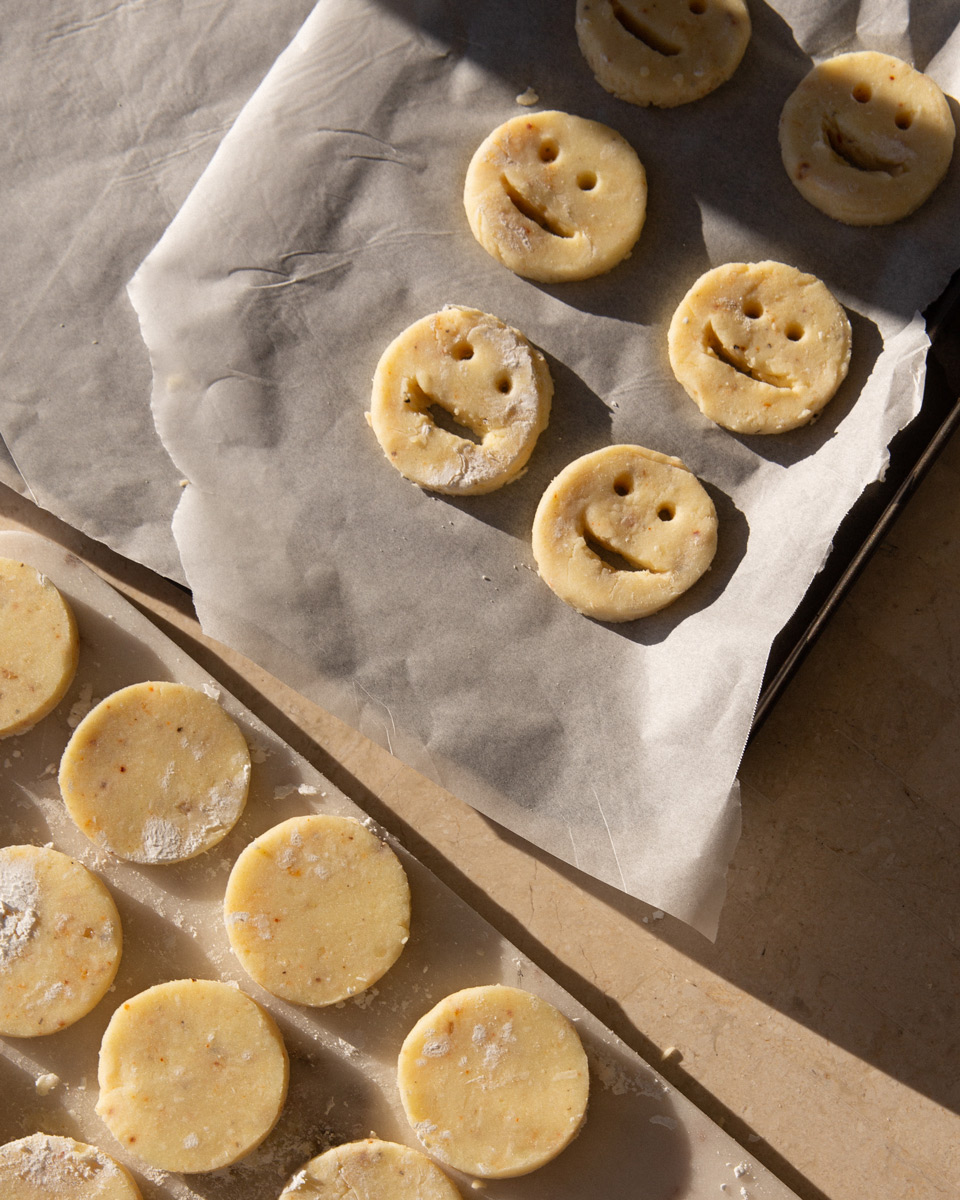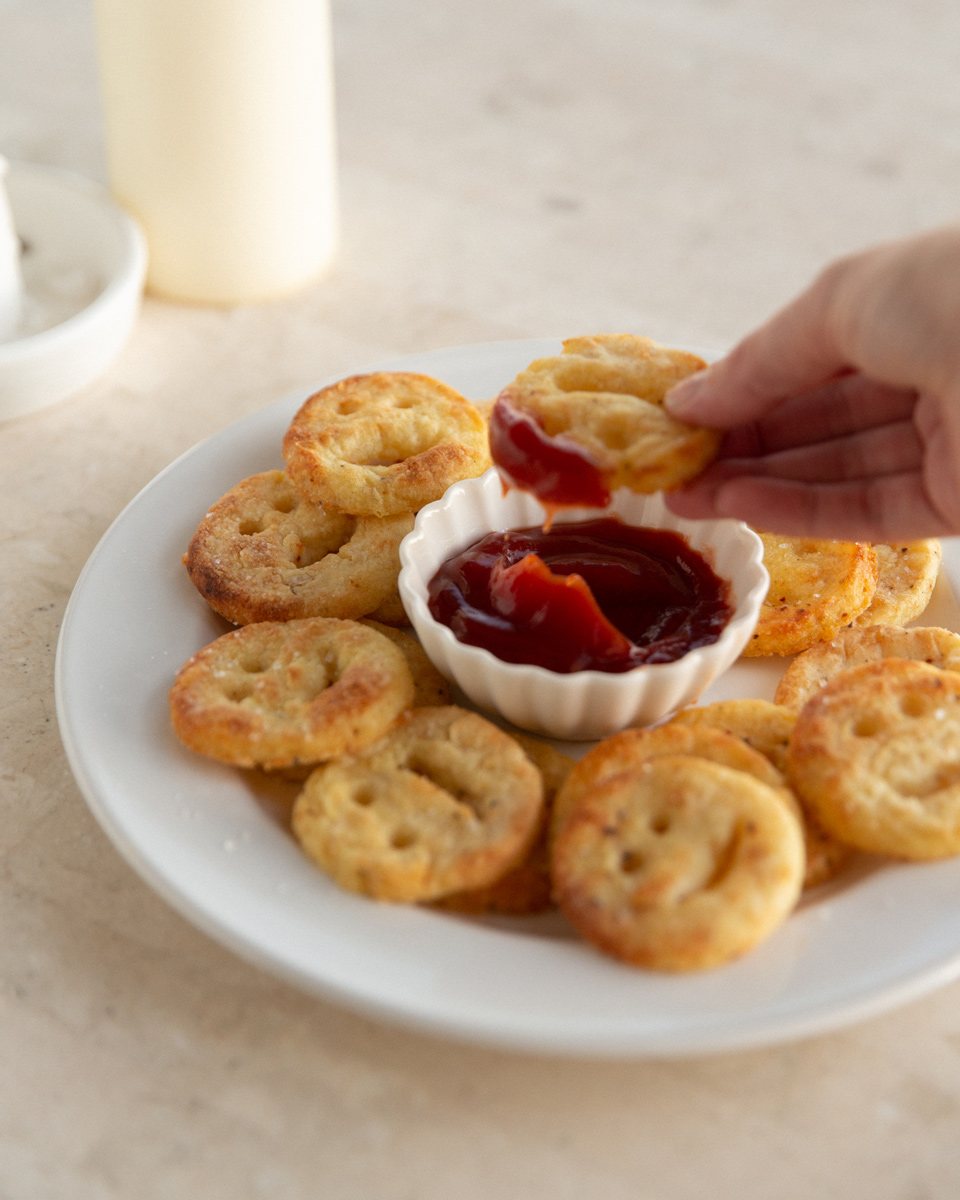 Method:

Begin by peeling the potatoes and boiling a pot of water. Add the potatoes and cook until softened. Drain and mash them.
Once the mashed potatoes have cooled, transfer them to a mixing bowl. Add cornstarch, almond meal, sea salt, cracked pepper, paprika, and parmesan cheese if desired. Mix well using your hands to form a dough.
Lightly flour a surface with cornstarch and place the dough on it. Roll out the dough to a thickness of your preference.
Use a circular cutter to cut out smiley face shapes from the dough. Create the smiley face features using a straw and a spoon.
Arrange the smiley fries on a lined baking tray and drizzle them with olive oil.
Bake the fries in a preheated oven at 250°C/482 ºF for approximately 20 minutes or until they turn golden and crispy.
Once removed from the oven, sprinkle the smiley fries with sea salt for an extra burst of flavor.
Serve the Healthy Smiley Fries hot and enjoy dipping them in ketchup for a delicious snack or side dish.
Save it on Instagram here
Watch how to make it on TikTok here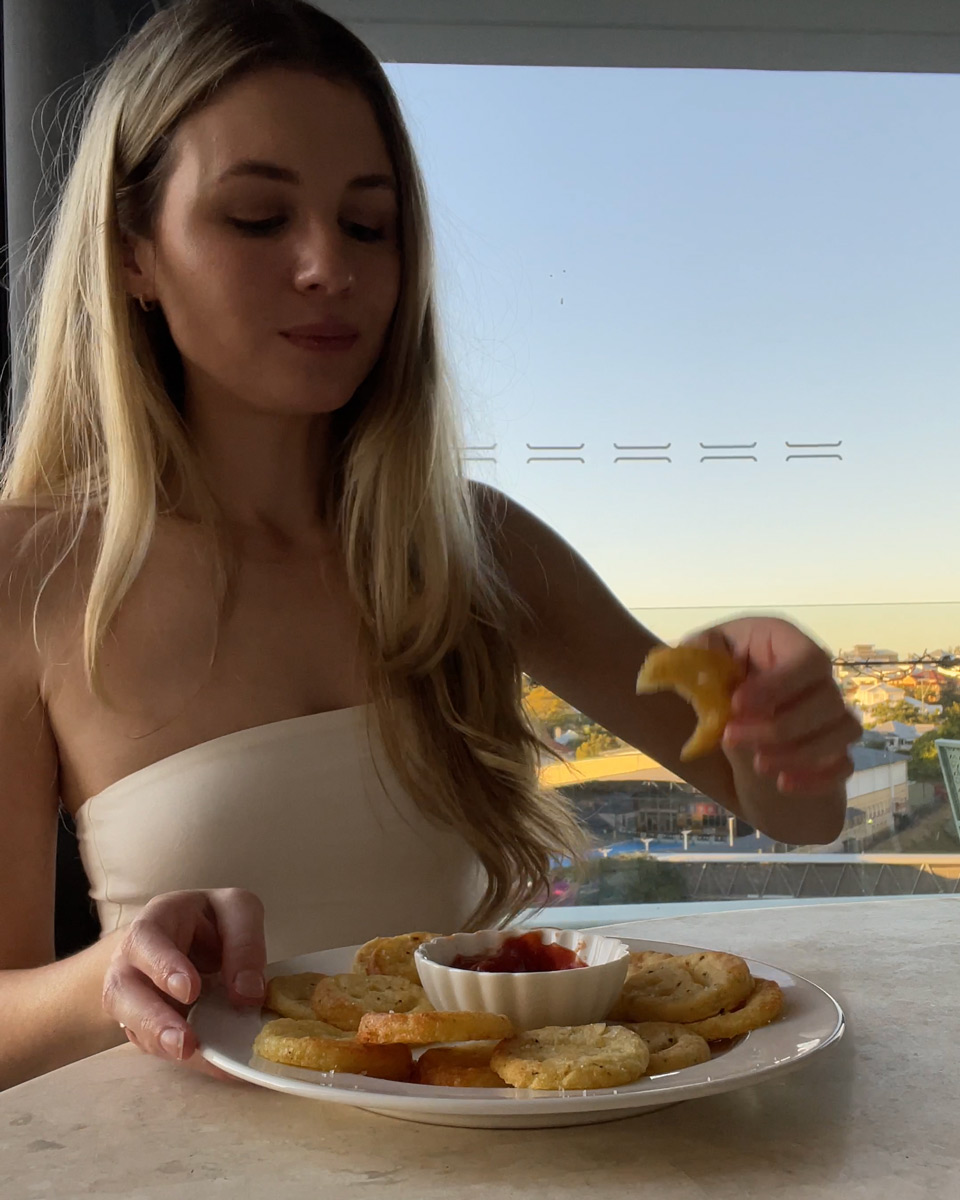 Healthy Baked Smiley Fries
Ingredients
2 cups mashed potato

2 tbsp cornstarch

2 tbsp almond meal

1/2 tsp sea salt

1/4 tsp cracked pepper

Pinch paprika

1 tbsp parmesan cheese(optional)

Toppings:

Olive oil

Sea salt

Ketchup
Directions
Peel potatoes, boil a pot of water, and add the potatoes
Drain once softened and mash
Once cool and the other ingredients into a bowl and mix with your hands
Lightly flour the surface with cornstarch and add dough
Roll out and cut circles, and make a smiley face with a straw and a spoon
Add to a lined baking tray, drizzle with olive oil
Bake for 20 min at 250°C/482ºF
Once removed sprinkle with sea salt and enjoy!
Recreate the joy of childhood with these Healthy Baked Smiley Fries that not only bring a smile to your face but also nourish your body. The crispy exterior and fluffy interior make them irresistible while being gluten-free and refined sugar-free ensures they fit into your healthy lifestyle. Whether you're serving them as a fun appetizer or a delightful side dish, these homemade smiley fries are sure to impress everyone. So, gather your ingredients, carve out those adorable faces, and get ready to savor the delightful flavors of these guilt-free smiley fries.