Chia pudding is usually sold as a quick breakfast option that "gets the job done", but when done properly, it's actually an amazing, creamy, dessert like dish. This one takes all of that to a whole new level. Adding a sweet baked apple with crumble topping. Just like apple pie.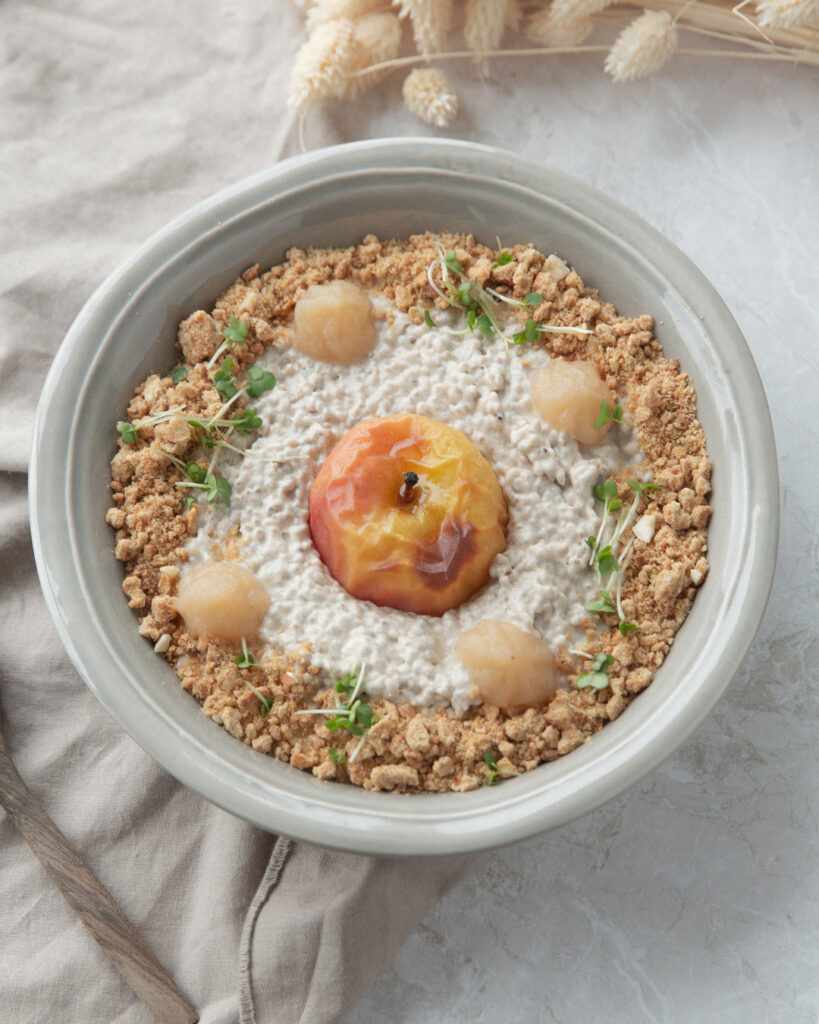 Serves 1 V DF RSF
Ingredients:
• 1/4 cup chia seeds
• 1 cup coconut milk
• 1/4 cup coconut yoghurt
• 2 tsp maca powder
• 1 tsp cinnamon
• 1 tsp vanilla bean extract
• 2 tsp maple syrup
Crumble:
• 1/4 cup oats
• 1 tsp cinnamon
• 2 tbsp spelt flour
• 1 tbsp maple syrup
• 2 tbsp coconut oil
Toppings:
• Apple purée
• Baked apple
Method:
1. Mix all the chia pudding ingredients besides the coconut yoghurt and refrigerate overnight
2. In the morning add the coconut yoghurt to the pudding and mix together
3. Preheat oven to 180°C
4. Add the crumble ingredients together and bake in the oven until golden
5. Also add one small apple to the tray and bake along with it
6. Add the crumble, apple purée and baked apple on top. Enjoy!