A simple way to make toast memorable. Refreshing and sweet blackberries with the creamy ricotta spread, perfectly accompanied with lemon and thyme. Better than a cafe!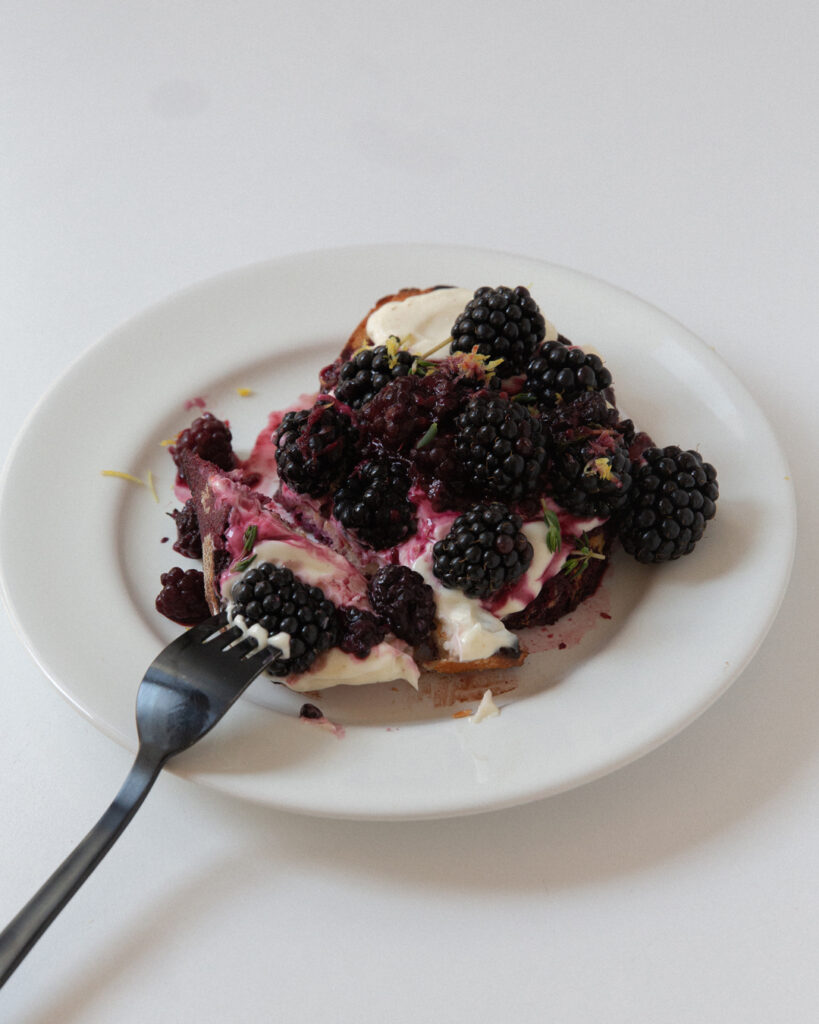 Serves 1
Ingredients:
• 1 slice sourdough
• Ricotta
• Blackberries
• Lemon zest
• Thyme
• Pumpkin spice
• Butter
Method:
1. Smear butter on a slice of sourdough both sides and sprinkle with pumpkin spice
2. Pan fry both sides
3. Lather with ricotta
4. Microwave blackberries for 1 minute
5. Place on top of toast
6. Sprinkle with thyme and pumpkin spice, enjoy!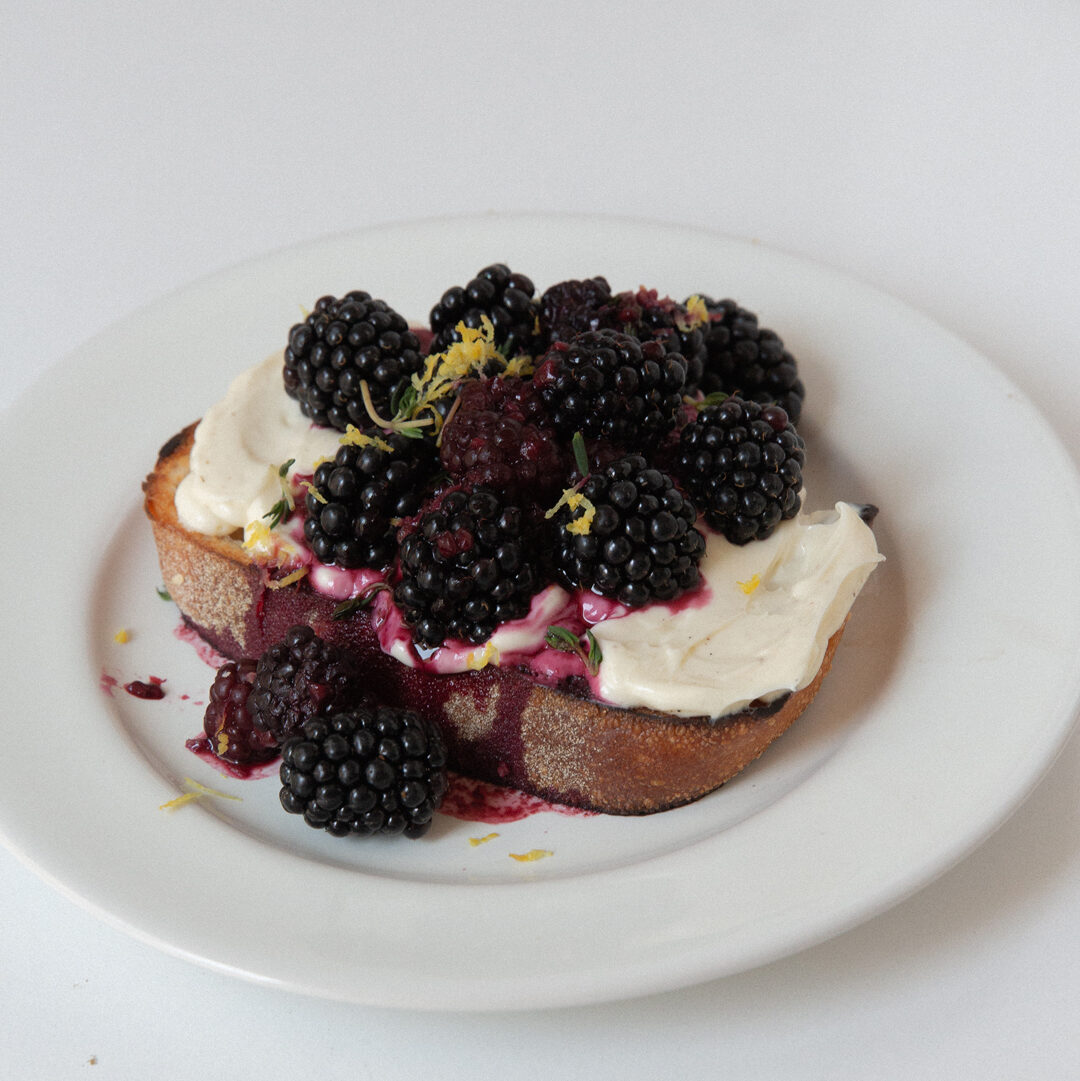 Follow my blog with Bloglovin