My first ever filled cookie, and completely fall inspired (as most things are at the moment). So indulgent and the flavours compliment each other perfectly. Honestly, it's everything I look for in a baked treat!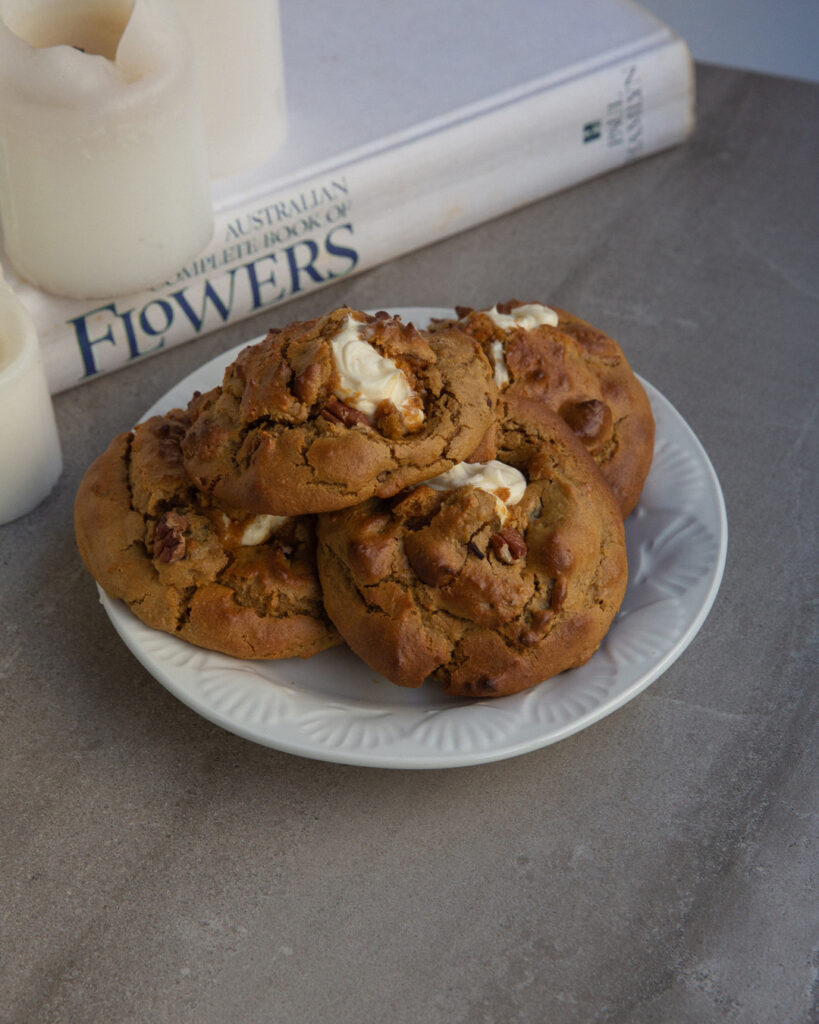 Serves 12 | GF RSF
Ingredients:

Pumpkin pecan cookies:
• 1 cup almond meal
• 1/2 cup oat flour
• 1 tsp pumpkin spice
• 1 tsp baking soda
• 1/2 tsp baking powder
• 1/3 cup coconut sugar
• 1 egg
• 1/3 cup cashew butter
• 1/3 cup pumpkin purée
• 1 tsp vanilla bean extract
• 1/4 cup pecans
• Handful sunflower seeds
Cheesecake filling:
• 112g cream cheese (or almond milk cheese)
• 1/4 cup refined sugar free icing sugar
• 1 tsp lemon juice
• 1 tsp vanilla bean extract
Method:
Preheat the oven to 180°C.
Whisk the egg and coconut sugar together well
Mix in vanilla, pumpkin purée and the cashew butter
Add in the dry ingredients and mix together, then stir in nuts and seeds
Place in freezer for 15 minutes or fridge for 30 minutes
Take out and scoop out cookie balls in tray, it will be sticky so be careful. Press in some pecans and pumpkin seeds.
Bake for 15 minutes until golden brown. Allow to cool on cooking rack.
Make the frosting. Beat the cream cheese filling ingredients until creamy.
Pipe into cookies and enjoy!
Follow my blog with Bloglovin