This tastes like a jar of Christmas, you can add it to your morning oats, a smoothie or use it as a dip!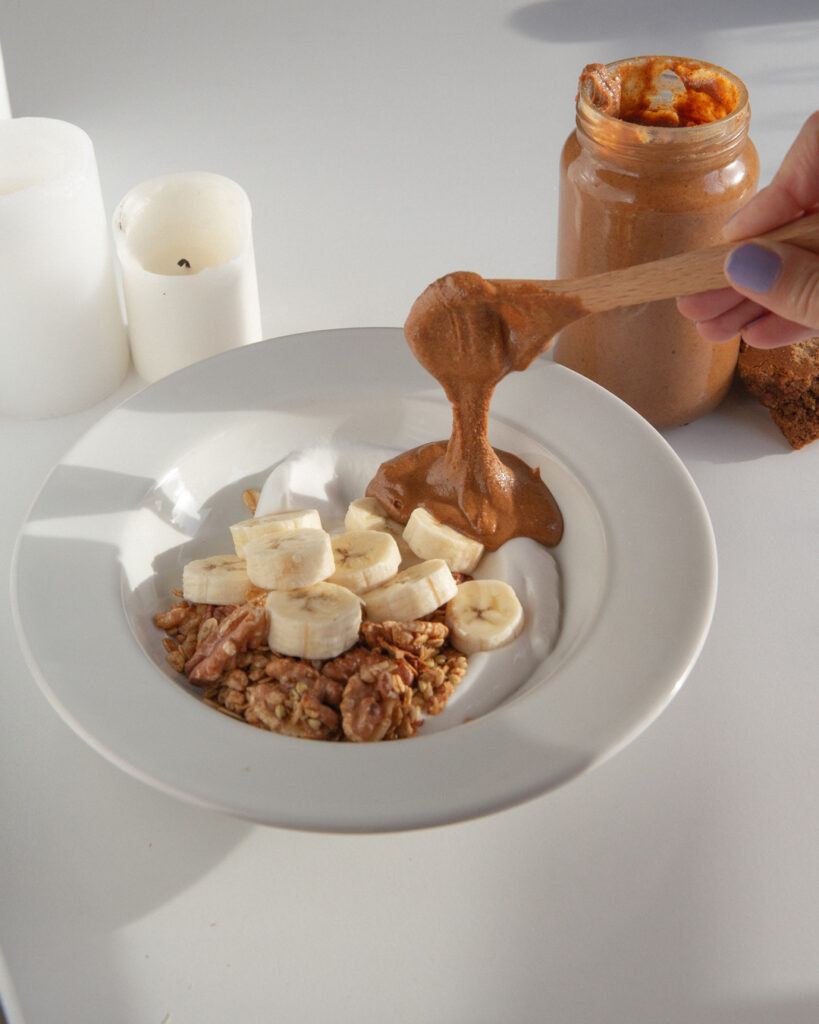 Serves 1 370g jar V GF DF RSF
Ingredients:
• 3 cups almonds
• 2 1/2 tbsp coconut oil
• 1 tbsp date syrup
• 1 1/2 tsp gingerbread spice
Gingerbread spice:
• 1 tbsp cinnamon
• 1 tbsp all spice
• 1 tbsp ginger
• 1 1/2 tsp nutmeg
• 1 1/2 tsp cloves
• 1 tsp cardamom
Method:
1. If you haven't made my gingerbread spice mix before, add all these ingredients together and store in a shaker bottle.
2. Roast the almonds in the oven until toasted brown. Let them sit until they've cooled completely.
3. Add to a food processor and blend until creamy.
4. Add in the coconut oil, date syrup and gingerbread spice and blend again.
5. Pour into a jar and enjoy!