An easy way to bring those warm, comforting feelings you get from a hot chocolate, to breakfast. A beautifully rich, sweet cinnamon and chocolate base, evened out with the light creamy coconut yoghurt.
I've already decided that this will be included in Christmas breakfast as you just prep the night before and it's ready to eat in the morning.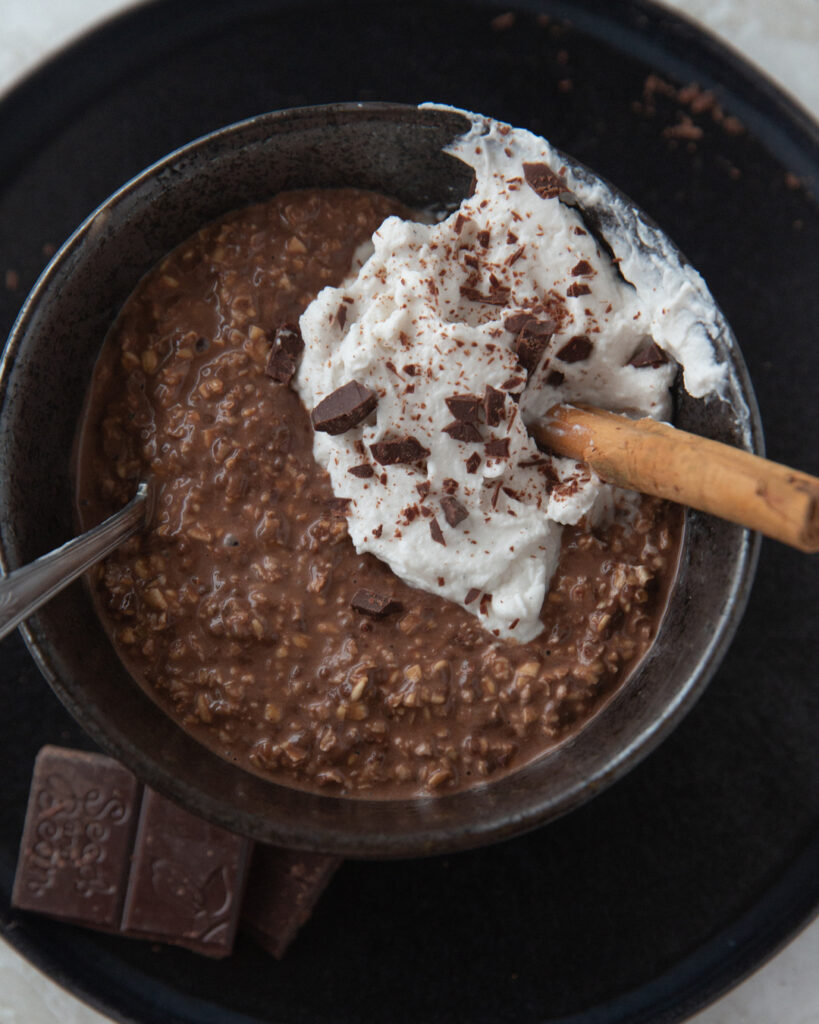 Serves 1 | V DF RSF
Ingredients:
• 1/3 cup oats
• 1/2 tbsp chia seeds
• 1/3 cup any milk
• 2 tbsp coconut yoghurt
• 1/2 tbsp cacao
• 1/2 tsp cinnamon
• 1/2 tbsp maple syrup
Toppings:
• Coconut yoghurt
• Vegan chocolate
• Cinnamon stick
Method:
1. Add all the overnight oat ingredients, except the coconut yoghurt.
2. Refrigerate in a jar overnight.
3. In the morning add in the coconut yoghurt and mix well.
4. Add other toppings and you're off to go!