This soft gingerbread cookie recipe is incredible. You could have them on their own, but it's also something else when oozing with chocolate 😍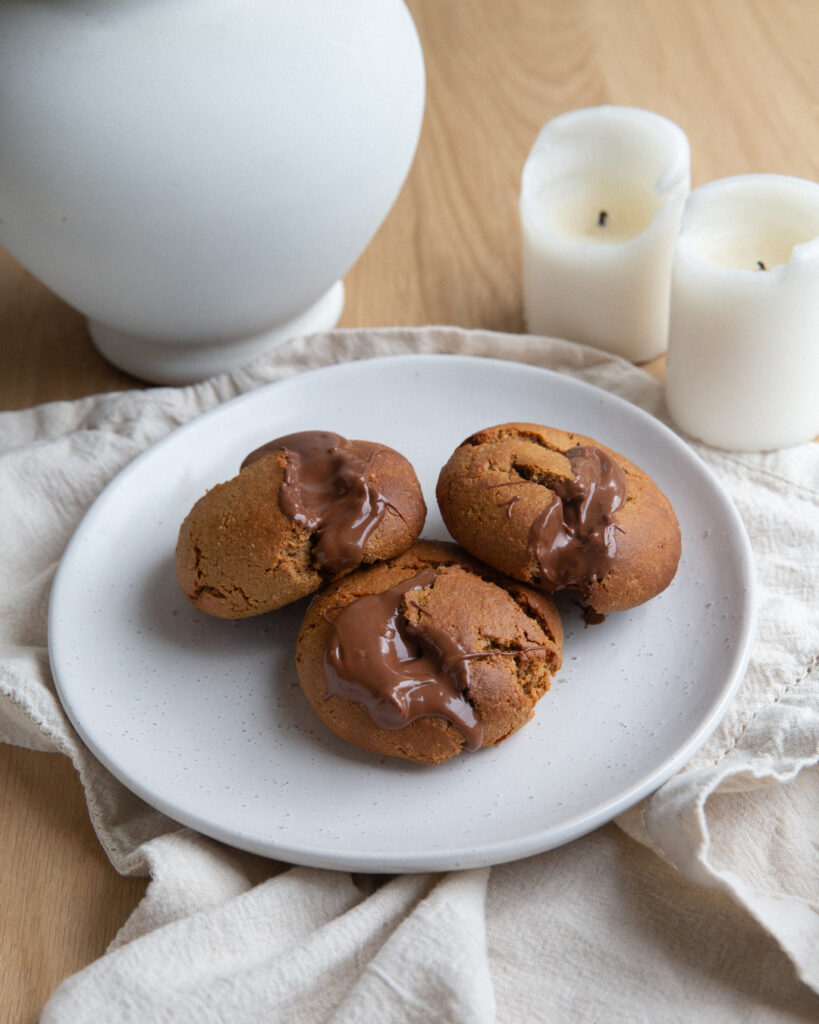 Serves 12 GF DF RSF
Ingredients:
• 1 cup almond flour
• 1/2 cup oat flour
• 1 tsp baking soda
• 1/2 tsp baking powder
• 1 tsp gingerbread spice
• 1/3 cup coconut sugar
• 3 tbsp date syrup
• 1/2 cup almond butter
• 1 egg
Filling:
• Vegan chocolate
Method:
1. Preheat the oven to 180°C.
2. Whisk the egg and coconut sugar together well
3. Whisk in almond butter and date syrup.
4. Add in the dry ingredients and mix together.
5. Place in freezer for 15 minutes or fridge for 30 minutes
6. Take out and scoop out cookie balls in tray.
7. Bake for 12 minutes or until lightly browned. Allow to cool on cooking rack.
8. Melt chocolate.
9. Pipe into cookies and enjoy!