I thought it was time to create a sweet version of my pretzel recipe. This was so simple, delicious and makes for an amazing holiday treat! It also goes perfectly with a cup of hot chocolate.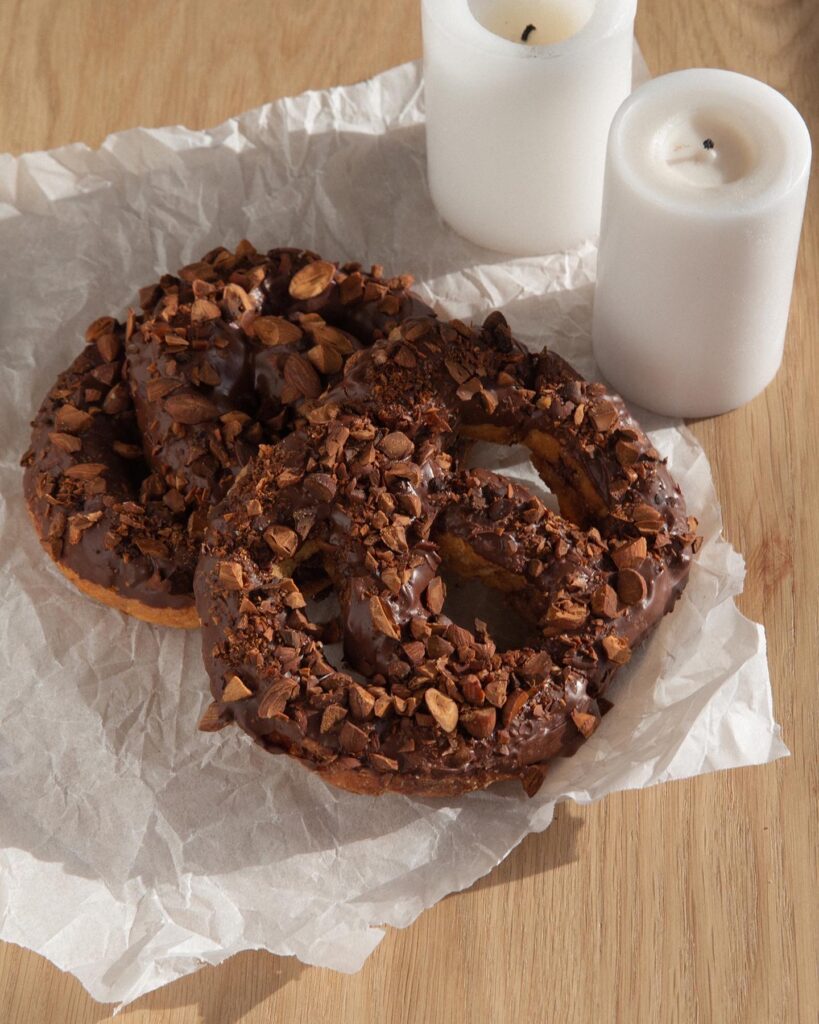 Servings 2 RSF
Ingredients:
• 1 cup wholemeal flour
• 2 tsp baking powder
• 1 cup greek yoghurt
• 1/4 cup chocolate chips
Boil:
• Boiling water
• 2 tsp baking soda
Coating:
• Butter
Topping:
• Vegan mint chocolate
• Almonds
Method:
1. Preheat your oven to 180°C. In a bowl mix together the flour, greek yoghurt and chocolate chips and form into a ball.
2. Add to a lightly floured surface.
3. Divide in 2 sections with a knife and roll them out in to 2 lines.
4. Carefully shape them into pretzel shapes.
5. Boil water with baking soda. Carefully submerge pretzels with a spatula into the water for 5-10 seconds until slightly expanded, then very carefully remove.
6. If your spatula is not big enough, try use 2 for support. Repeat with the other pretzel and place aside.
7. In a small bowl melt butter and brush over the pretzels. Bake in the oven for 15 minutes or lightly browned, then allow to cool on cooling rack.
8. Melt chocolate and dip in pretzel upside down, sprinkle with toasted almonds. Enjoy fresh or refrigerate to set chocolate.