It's getting more real now that eggnog has entered the chat. This will be one of the drinks of the season for me. Incredibly delicious, so easy and just happens to be vegan.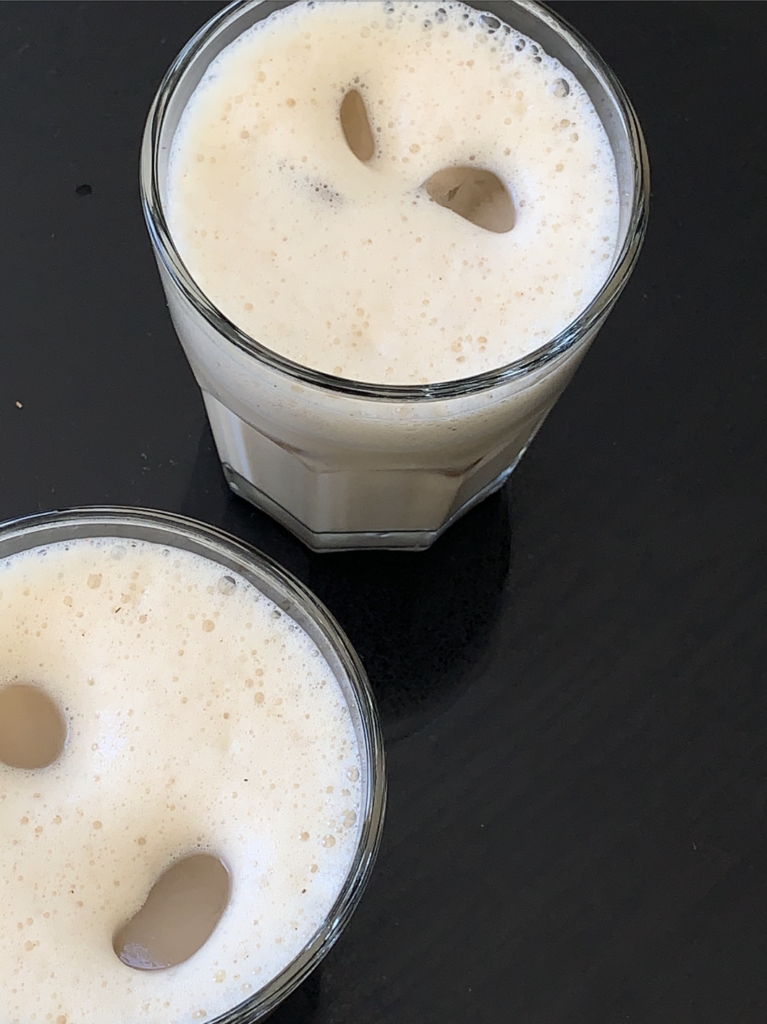 Serves 2 V DF RSF
Ingredients:
• 250ml oat milk
• 2 shots espresso
• 1 tbsp vegan custard
• 1 tsp vanilla bean extract
• 1 tsp maple syrup
• Pinch nutmeg
• Handful ice
Method:
1. Add ingredients to a milk frother besides ice, spin on cold.
2. Place ice into your glass and pour it in. Enjoy!
✨ watch my reels to cook along ✨