I was meant to post this last night, but yesterday a massive storm hit Brisbane and the power in my neighbourhood was out for 12 hours… which was even scarier being Halloween! Better late than never though 🙂
This cake completely encompasses fall. Pumpkin spice cake with a cinnamon cream cheese frosting, and a touch of Halloween 🎃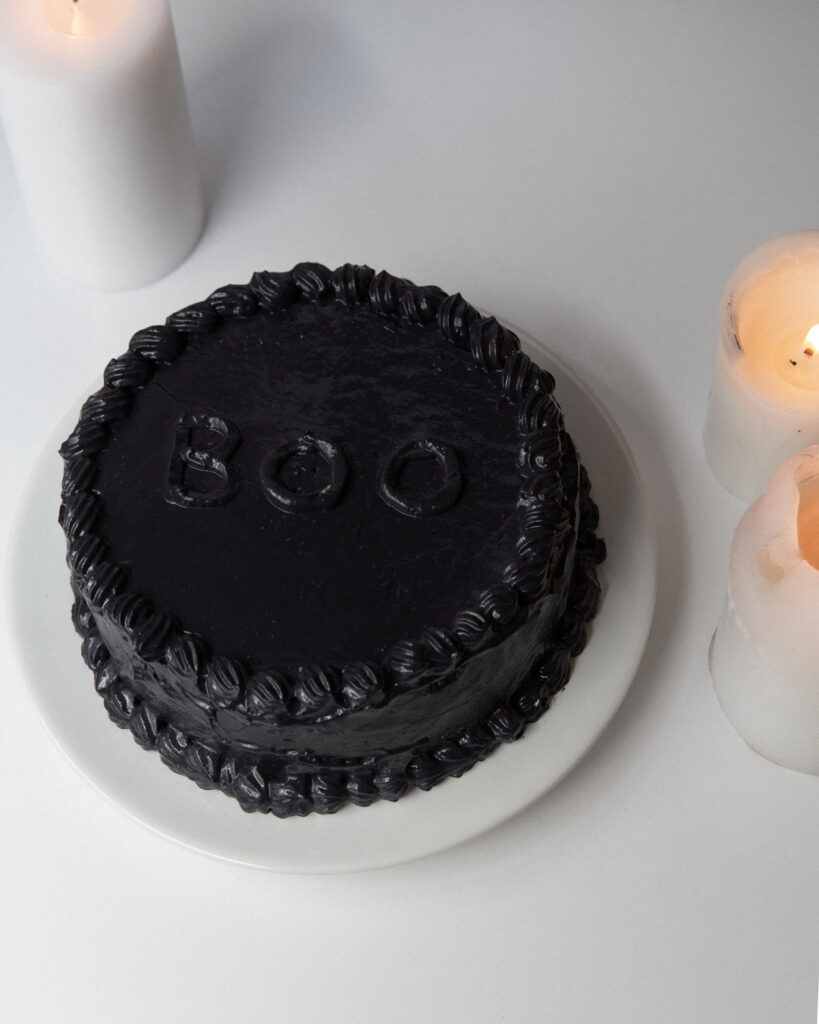 Ingredients:
• 1 cup wholemeal flour
• 1/2 cup almond flour
• 1/3 cup coconut sugar
• 1 tsp baking powder
• 1/2 tsp baking soda
• 2 tsp pumpkin spice
• Pinch sea salt
• 2 eggs
• 1 cup pumpkin purée
• 2 tbsp coconut oil
• 1 tsp vanilla extract
Black cinnamon frosting:
• 112g cream cheese (or almond milk cheese)
• 1/2 cup greek yoghurt
• 1/4 cup icing sugar
• 1/2 tsp cinnamon
• 1 tsp vanilla bean extract
• Black food gel
Method:
1. Preheat oven 180°C.
2. Beat eggs, sugar, pumpkin, coconut oil, pumpkin spice, and vanilla until combined.
3. Add in the dry ingredients and mix until just combined.
4. Grease baking tin.
5. On baking paper trace your baking tin with a pen to form a circle. Draw 2 rectangle tabs sticking outside the circle. Cut out and place inside the tin. (This helps left the cake out and be non stick).
6. Add a handful of flour to the tin and roll around until evenly lightly coated. Dust out the flour so it's just a light coating.
7. Pour in the batter, tap on the tin a couple times to remove bubbles.
8. Bake in the oven for 35 minutes or until skewer comes out clean.
9. Allow the cake to cool in the tin for 10 minutes then lift cake out and cool on cooling rack until completely cooled. (If you're too impatient like me place in the fridge).
10. Make the frosting. Beat the frosting ingredients until thick and creamy.
11. Refrigerate frosting for 5-10 minutes.
12. Frost the cake, enjoy!