This has always been a lazy go-to dinner or an easy lunch of mine for years. I've shared this on my stories and after many requests, I made it into a post! An absolute must-try. Sooooo easy!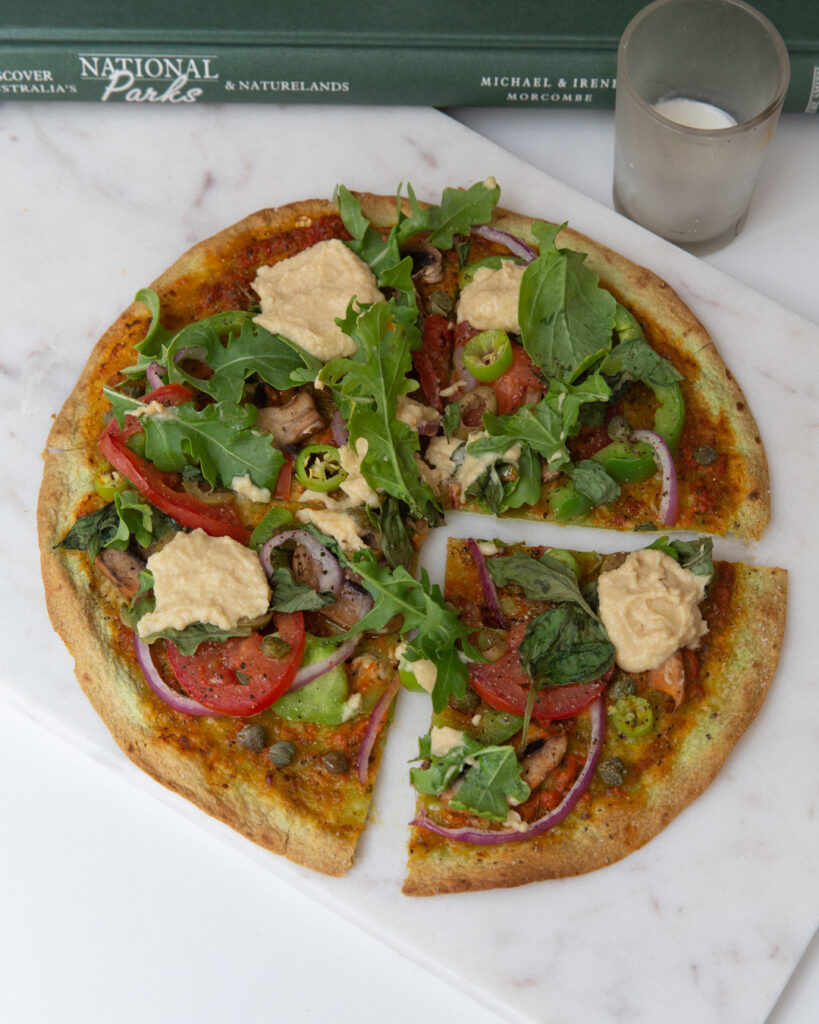 Serves 1 V DF RSF
Ingredients:
• 1 spinach wheat wrap
• Olive oil
• Red pesto
• Tomato
• Capsicum
• Red onion
• Capers
• Green chilli
• Mushroom
• Olives
• Basil
• Salt & pepper
Toppings:
• Arugula
• Hummus
Method:
1. Preheat oven to 200°C.
2. Drizzle a little bit of olive oil and smear with a spoon
3. Add 2 generous tsp of red pesto on top and smear.
4. Add slices of the rest of the ingredients
5. Finish off with a light drizzle of olive oil on top
6. Bake in the oven for 5 min or until golden
7. Top with hummus and arugula, enjoy!