I've made many tiramisu flavoured things, but never an actual tiramisu.
Coffee soaked biscuits, cream, chocolate – it's a true dream. I've reimagined it a little, but the indulgence remains the same.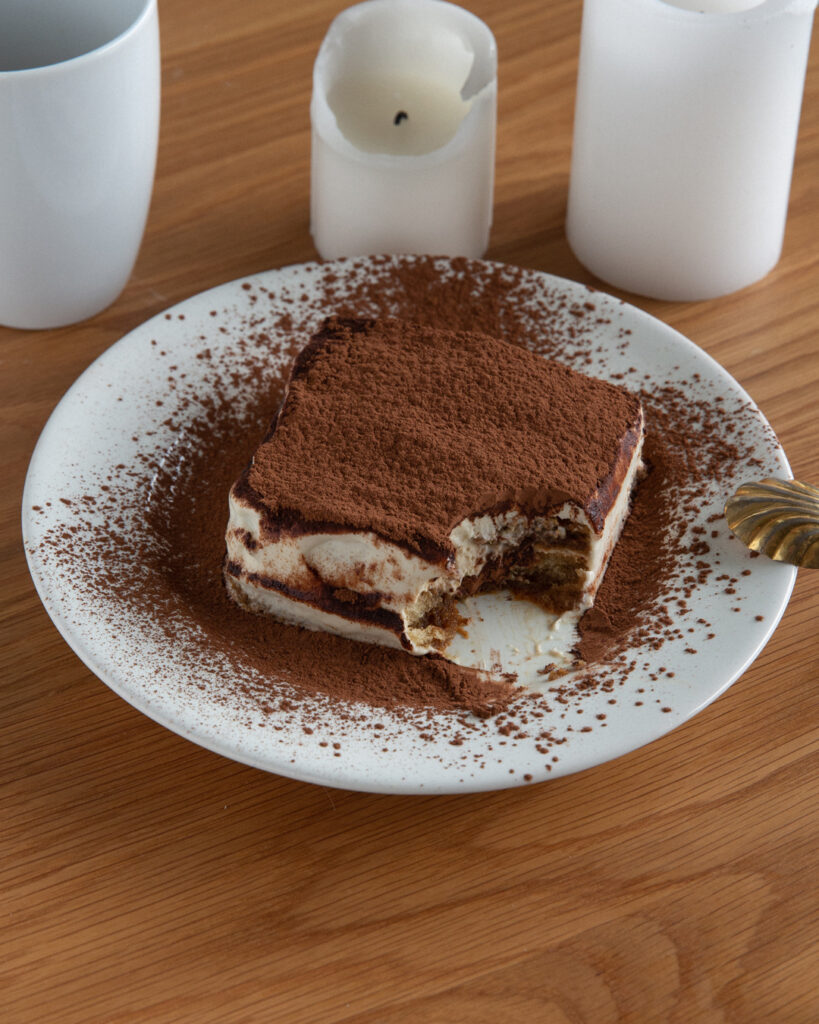 Serves 4 GF DF RSF
Ingredients:
• 12 GF lady fingers
• Cold brew coffee
• 1 tin coconut milk
Mascarpone:
• 3/4 cup pre-soaked cashews
• 3/4 cup oat milk
• 2 tsp vanilla bean extract
• 3 tbsp maple syrup
Topping:
• Cacao powder
Method:
1. Use refrigerated coconut milk and drain out the clear liquid.
2. Add the solid coconut milk into a bowl and beat until fluffy.
3. In a blender add pre-soaked cashews in with the mascarpone ingredients and blend until creamy.
4. Pour in the mixture into the whipped coconut milk until creamy.
5. Pour cold brew coffee in a bowl and dip lady fingers in lightly and lay in a container.
6. Layer the mascarpone cream down and repeat more lady fingers for another layer with more cream on top.
7. Refrigerate overnight in a sealed container.
8. Then slice and finish off with cacao powder. Enjoy!