I've been craving pancakes for a while now and this recipe truly hit the spot. It's everything you want in a pancake and as a bonus has the perfect fluffy texture. 😌☁️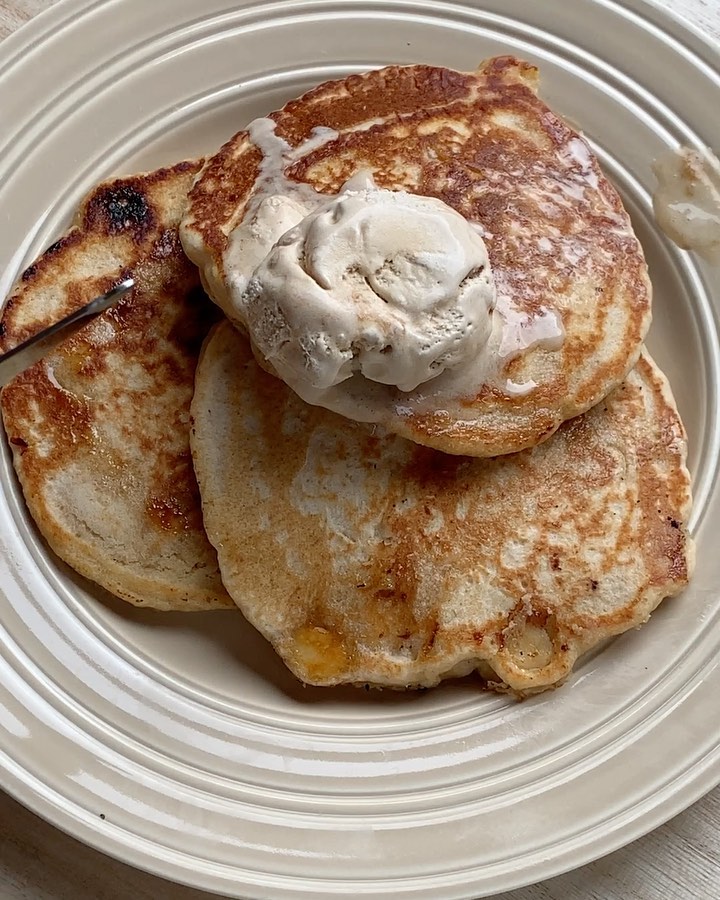 Serves 6 | DF RSF
Ingredients:
1 1/2 cups spelt flour
1 tbsp baking powder
1 tbsp coconut sugar
Pinch sea salt
1 egg
3 tbsp coconut oil
1 1/4 cup oat milk
Handful chopped macadamias
Handful df white chocolate
Toppings:
Salted caramel coconut ice-cream
Maple syrup
Method:
1. Whisk together dry ingredients
2. Add the wet ingredients in, make sure the coconut oil is melted and mix together well
3. Add in the white chocolate and macadamias and mix together
4. Leave for about 5 – 10 min to expand
5. Grease a pan and scoop out 1/3 cup of batter and cook, repeat with remaining batter
6. Add toppings and enjoy!